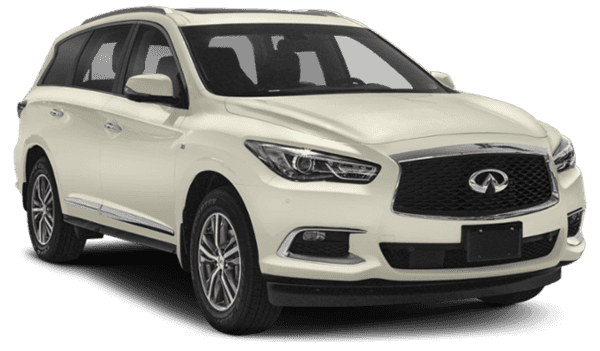 2020 INFINITI QX60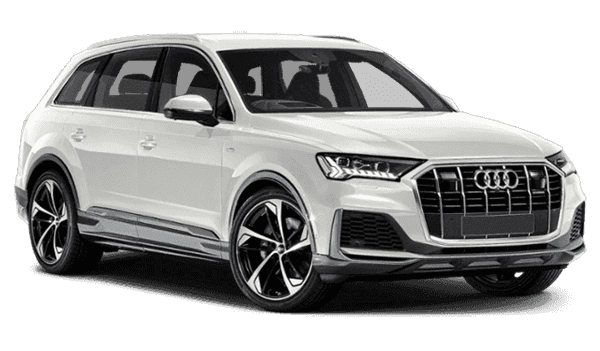 2020 Audi Q7
2020 INFINITI QX60 vs. Audi Q7
The 2020 INFINITI QX60 and the 2020 Audi Q7 are two of the best vehicles in today's luxury crossover market, but which is better for your Overland Park drive? When you square off the 2020 INFINITI QX60 vs. the Audi Q7, the Q7 simply cannot compare to the value, amenities, and luxury that the QX60 offers. INFINITI of Kansas City is here to be your guide on this great INFINITI crossover as well as offer some great deals on your next INFINITI vehicle, whether it be the QX60, the QX80, or another luxurious vehicle that will serve you well in Lees Summit.
Front crash prevention rating, IIHS
INFINITI QX60 vs. Audi Q7: The Value for Money
One thing that you'll notice right off the bat is the great value you're getting from the QX60 when compared to the Q7. The QX60 starts out more than $10,000 less than the Q7 at its base trim package and even with that massive price differential, you're getting a V6 engine standard on the QX60 while the Q7 offers an Inline-4 engine. Even with the more powerful engine, you're getting better gas mileage, with the QX60 offering an impressive 27 mpg on the highway. How is this? The QX60 offers better gas mileage due to it being about 600 lbs lighter, giving you more of what you want and less of what you don't.
INFINITI QX60 vs. Audi Q7: The Interior
Jumping into both of these cars, the one thing you'll find that sticks out immediately in favor of the QX60 is how the INFINITI QX60 interior is roomier than that of the Q7. QX60 drivers get an impressive 40.7 inches of front headroom and 42.2 inches of front legroom, giving you and your passengers room to sit back and relax as you cruise around Olathe. In addition, the QX60 offers five interior stylings, as opposed to the four you get from the base model Q7.
INFINITI of Kansas City Lets You Shop At Home
If you want to stay indoors when you're shopping for that next INFINITI car or SUV, visit our website and we'll give you an extremely convenient online shopping process as you learn about the QX60 price, towing capabilities, exterior colors, interior features, and see how it compares against other vehicles. We have both new and Certified Pre-Owned vehicles for sale that are great for all lifestyles in Overland Park. Contact us and we'll get right back to you.