What Is Online Shopper?
Bringing car-buying into the 21st century, Online Shopper is the first car-buying platform to allow Olathe shoppers to find, finance, and buy a car online from a laptop, desktop, mobile phone, or tablet. How does it work? This online personal shopper asks a series of questions, then uses your real-time inputs to find the best financing offer for your new or used vehicle. Within minutes, Online Shopper will bring you a personalized new or used car deal from our Merriam dealership.
How to Buy a Car Online with INFINITI of Kansas City
Using Online Shopper from your Lees Summit home is simple! Just follow the step-by-step instructions below:
Select Your Car: Choose the new or used vehicle you're searching for in our online inventory, then click on "Explore Payment Options."
Answer Questions: This will open a new tab in your browser. You'll be asked a series of basic questions regarding you, your driving habits, and your credit score. With this information, Online Shopper is able to create your personalized deal.
Trade-In: Planning to trade in your current vehicle? You'll also have an opportunity to fill in all the details on its year, make, model, and condition.
Down Payment: At this time, Online Shopper will ask how much money down you'd like to put toward your purchase. You will not be making the payment at this point – the information is simply used to create an accurate finance offer.
Choose Finance Terms: Select the finance terms you feel best about. Then, you'll receive a finance offer based on the information you've provided thus far.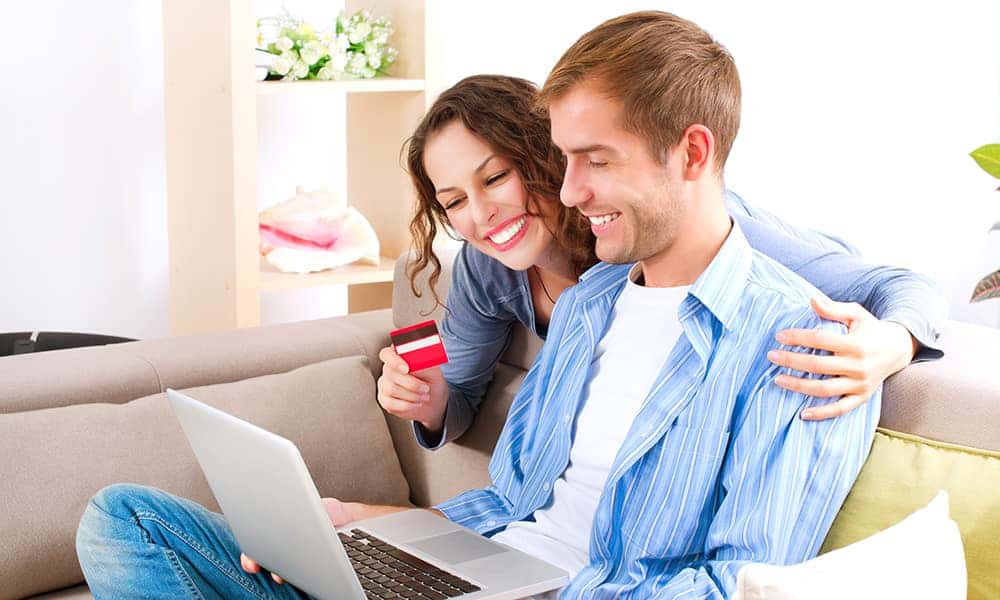 Finalize Your Online Car Purchase
Once you've finished answering Online Shopper's questions and made the necessary selections, the time has come to finalize your purchase!
Credit Application: The next step is to start a credit application. Should you choose to complete the process in full, Online Shopper will send an automated email directing you to a page where you'll seal the deal. Or, if you don't complete the application, an associate from INFINITI of Kansas City will reach out to you shortly with the next steps.
Final Terms Sheet: You'll be given a final terms sheet that displays your monthly payments and approved interest rate. At this time, you'll have the option of adding on additional warranties or accessories to your purchase. After you make any selections, you'll be sent your finalized payment plan.
Time to Pick Up Your New Ride at INFINITI of Kansas City!
Now comes the exciting part – picking up your vehicle! Once your purchase is complete and you've been given a final payment plan, it's time to schedule your pickup in Merriam. When you come to our showroom to pick up your vehicle, you'll need to make your down payment and sign off on the financing agreement. Of course, if you have any additional questions while you're here, we'll be more than happy to provide thorough answers! You can also contact us online or give us a ring at (816) 941-0770 if you have any questions today.
Saved
Saved Vehicles
SAVED VEHICLES
You don't have any saved vehicles!
Look for this link on your favorites:
Once you've saved some vehicles, you can view them here at any time.
Share
Share This
Choose How To Share:
my glovebox
script src="https://cdn.flickfusion.net/s/c/4D7523C4-721F-57E4-13B1-D2F8C31FF01A/ws.js" language="javascript">